Episode 81 Tim and Kathy Penton: In Remembrance of Mitchell Aaron Penton #11654 
October 12, 2023
"Always come home".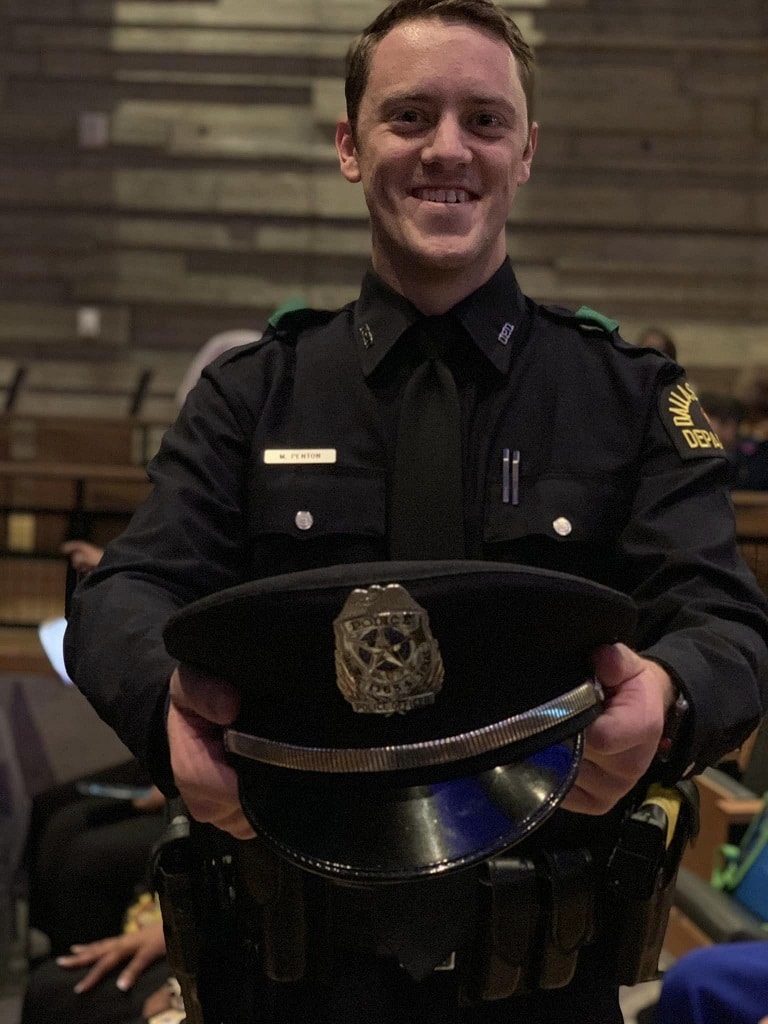 This is the story of a young Dallas Officer who had ambitions of fighting crime, serving the city and starting a new family. Mitchell Penton embraced the Northeast Patrol Division's fast pace and settled in with several other young officers that became a blue family. Mitchell loved being a cop….was a loyal son, a devoted father, and husband and everyone in his life looked to the future to travel with him on this journey.
But life being what it is – a series of intersecting lives and incidents, out of anyone's control changed all of that on February 13th, 2021, on an icy morning in Dallas, Texas. Officer Penton was struck and killed by a drunk driver as he worked an accident scene on North Central Expressway and Walnut Hill.
He left behind an expectant wife, stepson, amazing parents and a brother and sister.
Today we are hearing from his parents, Tim and Kathy, as they give a peek into who Mitchell Penton was as a child, a soccer player, a goofy and fun-loving kid, to his decision to serve as an Officer.
They take us on their own journey from the night of February 13th, 2021, to the conclusion of a trial in May of 2023.
This story is a powerful reminder of the fleeting nature of life and of the importance of cherishing our moments.
It encourages us to live in the a, to appreciate the people and experiences around us, and to make the most of the time we have.
Listen to out latest podcast here on Apple Podcasts
"Dallas Police Chief Eddie Garcia: Act Outside the Box" Welcome back ATO Family, Today, we welcome the boss of Dallas PD back to the microphone as we talk about the…
more
We are honored to support first responder groups like Assist the Officer Foundation, one of our Non-Profit Partners since 2011, through our Continuum of Care program and are proud to…
more